HUD Secretary Marcia Fudge Visits New Public Housing Advanced in Denver | Colorado in DC
Housing and Urban Development Secretary Marcia Fudge warned during a layover in Denver on Tuesday that the affordable housing crisis "is bigger than people want to admit," but praised efforts to rehabilitate public housing in Colorado.
After touring a public housing complex under construction in Denver's Sun Valley neighborhood with her former Democratic colleague Diana DeGette and Mayor Michael Hancock, she explained to reporters the "dire" state of housing in America.
"We are missing about 11 million places to live," she said. "When we talk about getting homeless people off the street, we're at a point where we can put them in hotels and motels, for example, but that's not enough."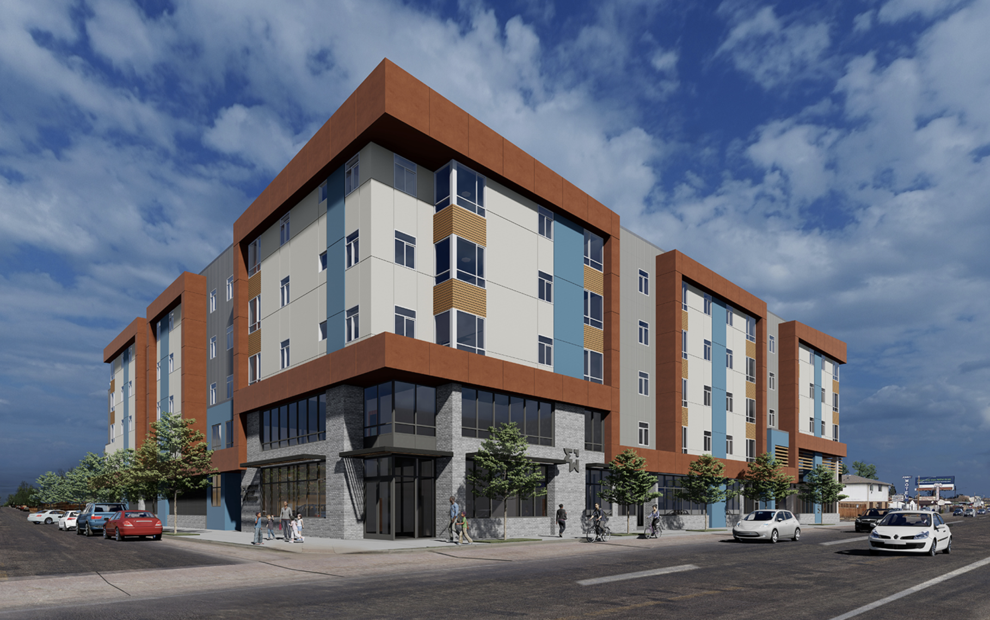 DeGette added Denver ranked 42nd in the country for affordable housing available, according to a report by the National Low Income Housing Coalition.
"We can all see this when we go downtown by the city and county buildings and see homeless camps," said the Denver Democrat. "But it's not just the homeless camps, it's the opportunity to get affordable housing for families and individuals, almost all of whom have jobs, some of whom have two or three jobs."
This is where Hancock hopes the new Gateway South and Gateway North Denver Housing Authority units come into play.
"The Denver Housing Authority has been a leader in building seamless public housing so no one can see it is public housing," said Hancock. "I just want you to take stock of this area: this is typically what we see across the country – areas that are gentrified due to development."
The tour of the Gateway South complex included a one-unit stop as well as the complex's gym and an attached supermarket under construction, which was praised by Fudge.
"When I talk to the president … I'll tell him, 'If anyone wants to see an example of what works, meet me in Sun Valley,'" she said. "I haven't seen that yet and I've traveled a lot."
Fudge also promoted the US $ 2 trillion job plan bill, backed by the Biden administration and currently being presented to Congress. This is the infrastructure package that Biden proposed in his early days in the Oval Office.
"The president understands very, very well the importance of housing, and that's why he's asking Congress for $ 300 billion to build new homes, such homes." She said. "Homelessness is an issue that the president is interested in and that we will address."
The Biden administration announced in June support for a bipartisan infrastructure package worth $ 1.2 trillion, negotiated by federal lawmakers. That package does not specifically include housing finance, and Biden indicated that he would only sign it if lawmakers also passed a law channeling funding for "human infrastructure" programs.
"The president really understands that housing is infrastructure," said Fudge. "We are in the richest nation in the world, nobody should sleep in the street in a tent, under a bridge, on a bench."